Cad Company has been the originator of performance parts for the Cadillac 8.2 Litre engine for over 35 years.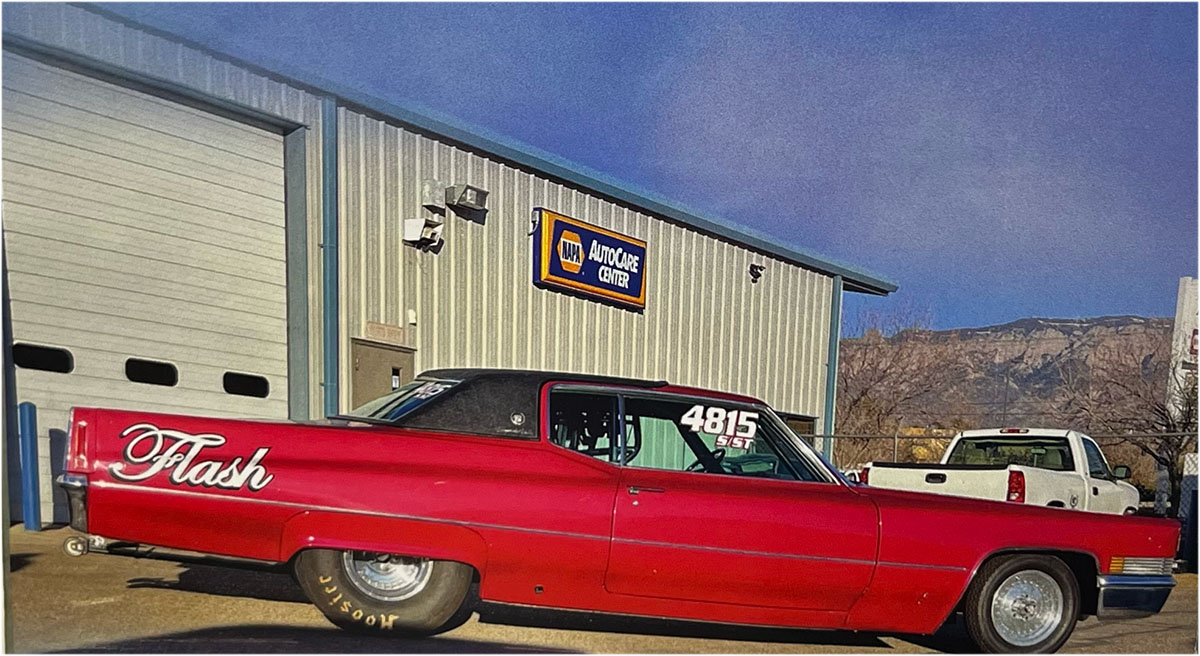 As a family owned business, we will be carrying on the Legacy of Courtney "Flash" Hines far into the future. Our commitment to quality parts and exceptional service does not waver. The same folks who have worked here all these years, are right here to get you the performance parts you need. These parts and products are often copied, but hey . . . you know what they say about the most sincere form of flattery. Without the requests and support of CMD and Cad Company, some of the major manufacturer's products wouldn't have made it to the drawing board. Our development program has been in overdrive, continuing to bring you new products, and improve upon existing ones. We are devoted to providing the best parts, customer service, and technical support in the Cadillac performance parts business. We are always eager to hear ideas for improvements and new products, and will take all suggestions into consideration, so don't hesitate to call or e-mail with your requests.
We continue as originators of 8.2 Litre performance parts .
Who's The Flash ? ? ?
Courtney Hines, the innovative owner of Flash Automotive and Cad Company and Flashcraft, passed away Friday August 4th, 2023. His remarkable spirit and unwavering dedication to the world of automotive mechanics will be deeply missed by all those who knew him.
Courtney was an exceptional engineer and mechanic, with an unparalleled passion for the Cadillac 8.2 Litre engine. For over three decades, he remained devoted to creating and selling performance parts for this classic powerhouse, earning recognition as a trailblazer in the industry.
Born with innate curiosity and an inventive spirit, Courtney's journey started when he worked at a local Cadillac dealership from 1972 until 1979. After transforming a '70 Coupe DeVille into a street sleeper, he ventured into safer, yet thrilling realms, racing it in brackets and Super/Street.
His love for Cadillacs extended beyond the racetrack. He had the privilege of working on a private collection of almost 200 Cadillacs, gaining hands-on experience with models dating back to the 1930s and the mighty V-16 engines. His deep-rooted knowledge and expertise were not confined to just Cad 500's; Courtney knew Cadillacs inside out.
In 1980, Courtney became the proud owner of one of Albuquerque's largest independent repair facilities. This venture gave him access to advanced equipment and skilled personnel, which was instrumental in his R&D efforts.
In 2001, under the banner of Flashcraft, Inc., Courtney acquired Cadillac Motorsports Development (CMD), adding significantly to his operations. He continued to expand his empire, setting up a state-of-the-art testing facility and full machine shop to ensure top-notch quality in engine builds.
Courtney's relentless pursuit of excellence led to the acquisition of Potter Automotive's Cadillac Performance Parts operation in 2011. This move further broadened Cad Company's offerings, integrating new product lines and enhancing existing ones.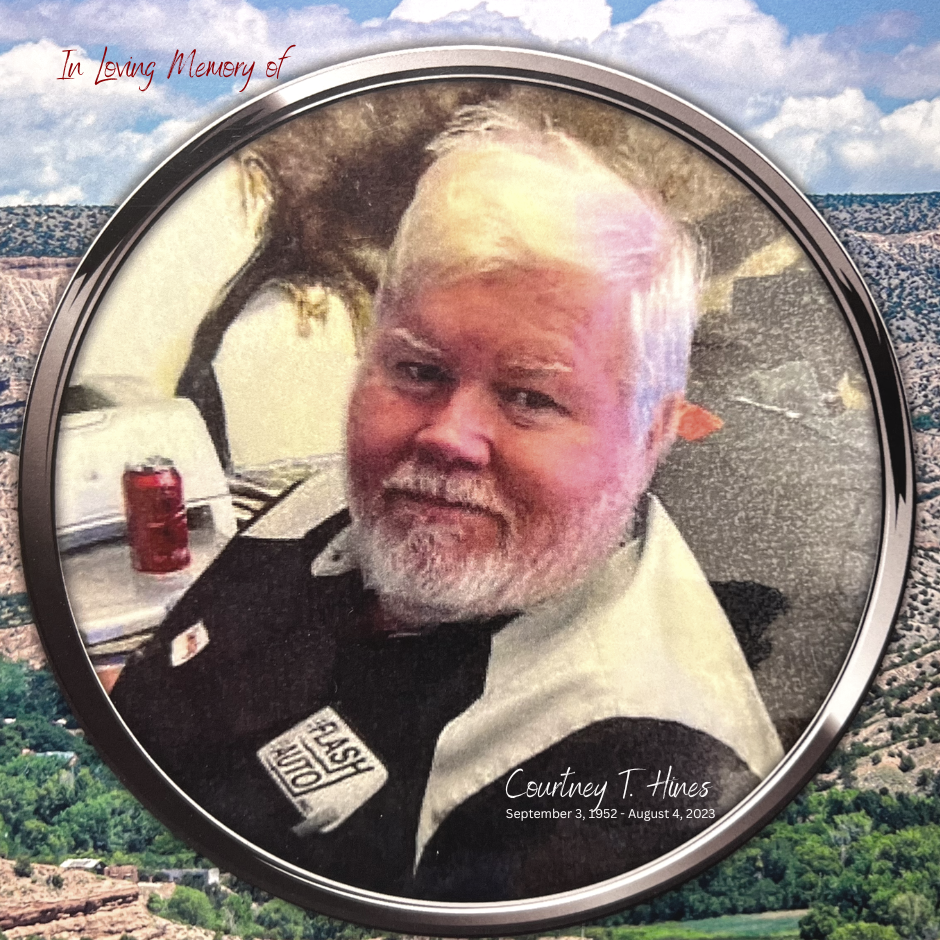 Courtney was more than just a brilliant engineer; he was an avid big game hunter, a compelling storyteller, and a wonderful person whose generosity of spirit touched everyone around him. He is survived by his beloved wife,  Arleen Hines, the love of his life who shared his journey every step of the way with their children and grandchildren.
We'll miss you, Courtney. Your memory will always be a beacon for aspiring engineers and mechanics, reminding them of the power of passion, innovation, and dedication.