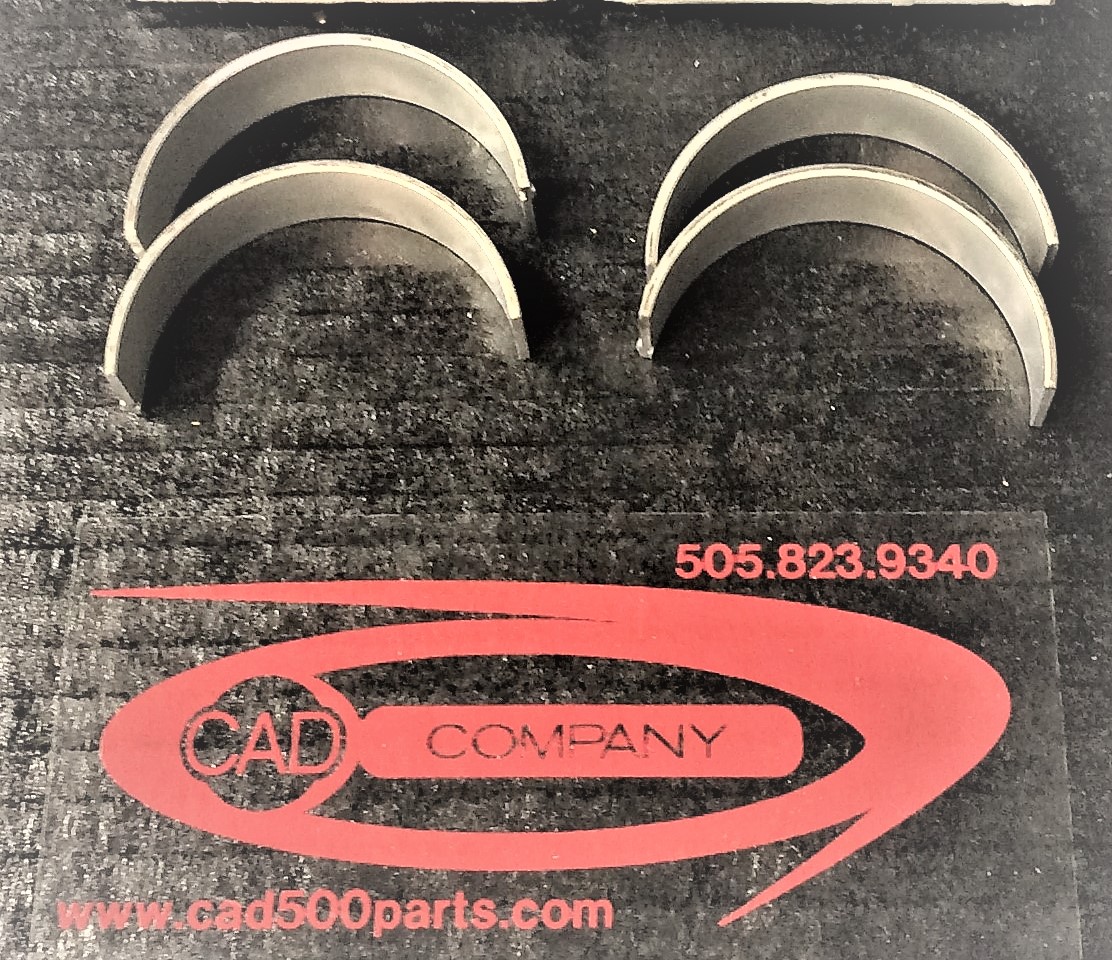 RB75110 Clevite 'H' Series Rod Bearings
March 19, 2018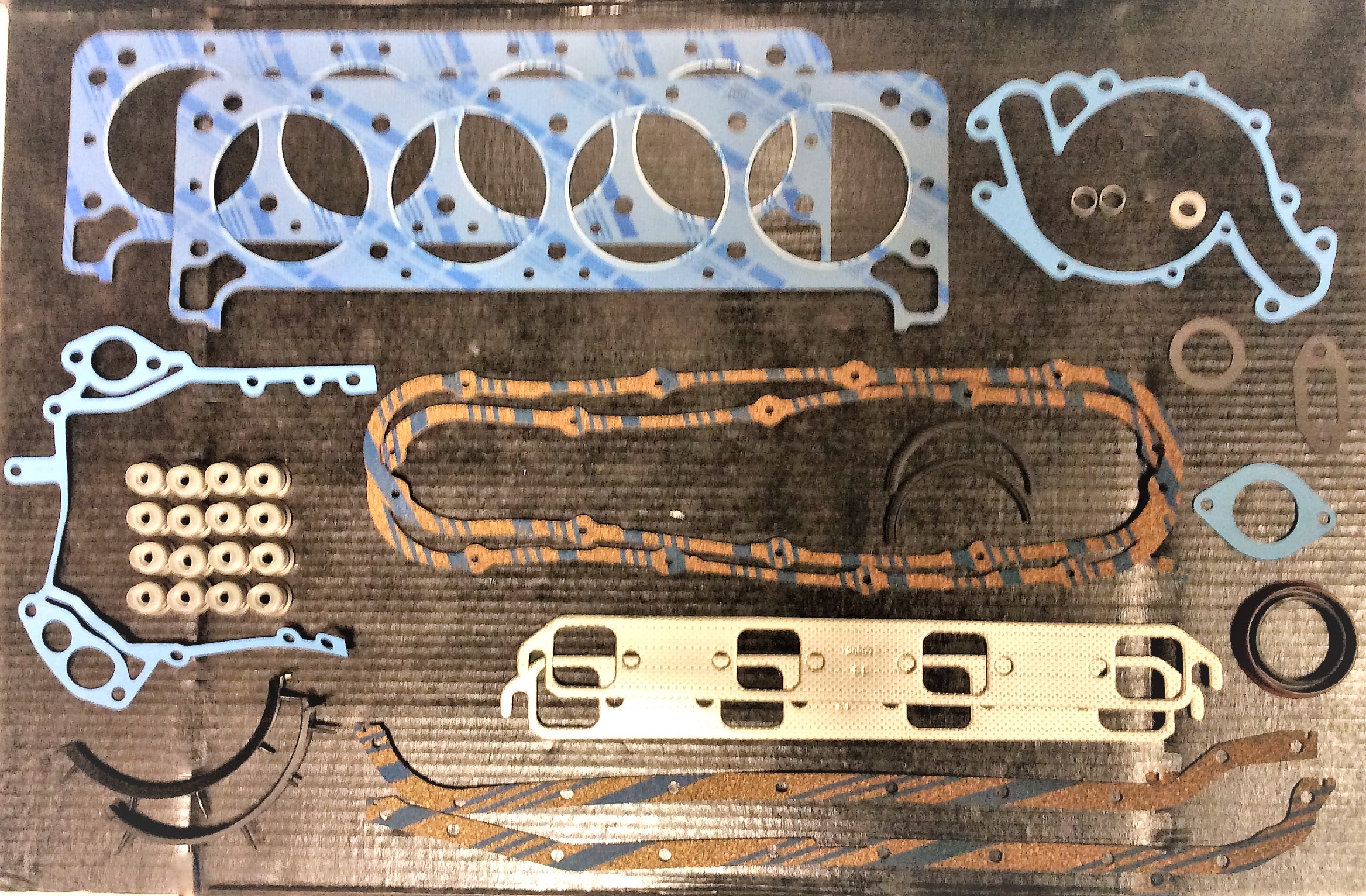 GS71112 Complete Engine Builder Gasket Set  '77-'79
March 20, 2018
GS71101 Complete Engine Builder Gasket Set  '68-'76
$240.37
Premium Complete Engine Builder's Gasket Set
'68-'76
Compare
Description
Cad Company Complete Engine Builder Gasket Set
'68-'76 472/500 CID, Includes oil pump gasket and Neoprene rear main seal. Does not include intake gasket or valve seals. 
These gaskets sets are packaged to our specs, with all of the gaskets and seals you need, to include the correct gaskets and seals, with none of the stuff you don't need. The included head gaskets are the Cad Company head gaskets that fit bore sizes up to .080″ over.
The valve seals normally included in a complete gasket set only fit the stock springs – but there are almost no 'good' 40+ year old factory springs left, and our Stage 1 spring kit is cheaper and better than a good set of stock replacement springs (and the correct seals for them are included in the spring kit). If you have one of the rare sets of factory springs that are still serviceable, or already purchased stock replacement springs, we do sell the correct valve seals as a set.
The factory intake gaskets are re-usable. They are a steel valley-pan style gasket with no gasket material, so if a stock gasket is appropriate for your application, they can be cleaned, a fresh coat of brush-on gasket sealer applied, and re-used. When re-using an old valley pan, you can substitute a bead of silicone in place of the factory rubber end seals, to seal the front and back of the pan to the block (bottom of the pan). Be sure to get silicone under the corner of the head at each end of these seals. Do NOT use silicone or any other method to seal the top of the pan to the bottom of the intake across the front and back – this is intended to be left unsealed, and sealing it often causes vacuum and / or oil leaks. If yours is damaged, or going to be unreasonable to clean for re-use, we do sell them separately.
Our aftermarket intake gaskets (sold separately) block the exhaust crossover by default, which is worth a little power, but can be opened up for applications needing a functional exhaust crossover (such as for EGR or divorced choke functionality on a stock intake, or cold weather driving with a stock, Edelbrock, or PC3 intake). We recommend the aftermarket intake gaskets for _all_ applications using an aluminum intake or heads, as the mild steel factory gasket does not always play nice with the aluminum, when exposed to moisture (including humidity), and can result in bi-metallic corrosion that will eventually cause a vacuum leak. In the desert, our testing has shown that it takes more than 10 years for that to become a problem, but in the mid-west, it can often be less than half a year. Reports from customers on the coasts indicate that environment may cause failure in less than a month in certain conditions.
Note: All Cad Company 472 / 500 / 425 / 368 kits include neoprene 2-peice rear main seals.
We neither sell nor recommend rope rear seals for Cadillac engines originally designed for neoprene.
Additional information
| | |
| --- | --- |
| Weight | 46.56 oz |
| Dimensions | 32 × 11 × 1 in |
Only logged in customers who have purchased this product may leave a review.