OS31111 OE Replacement "Standard Body" Oil Pump
March 30, 2018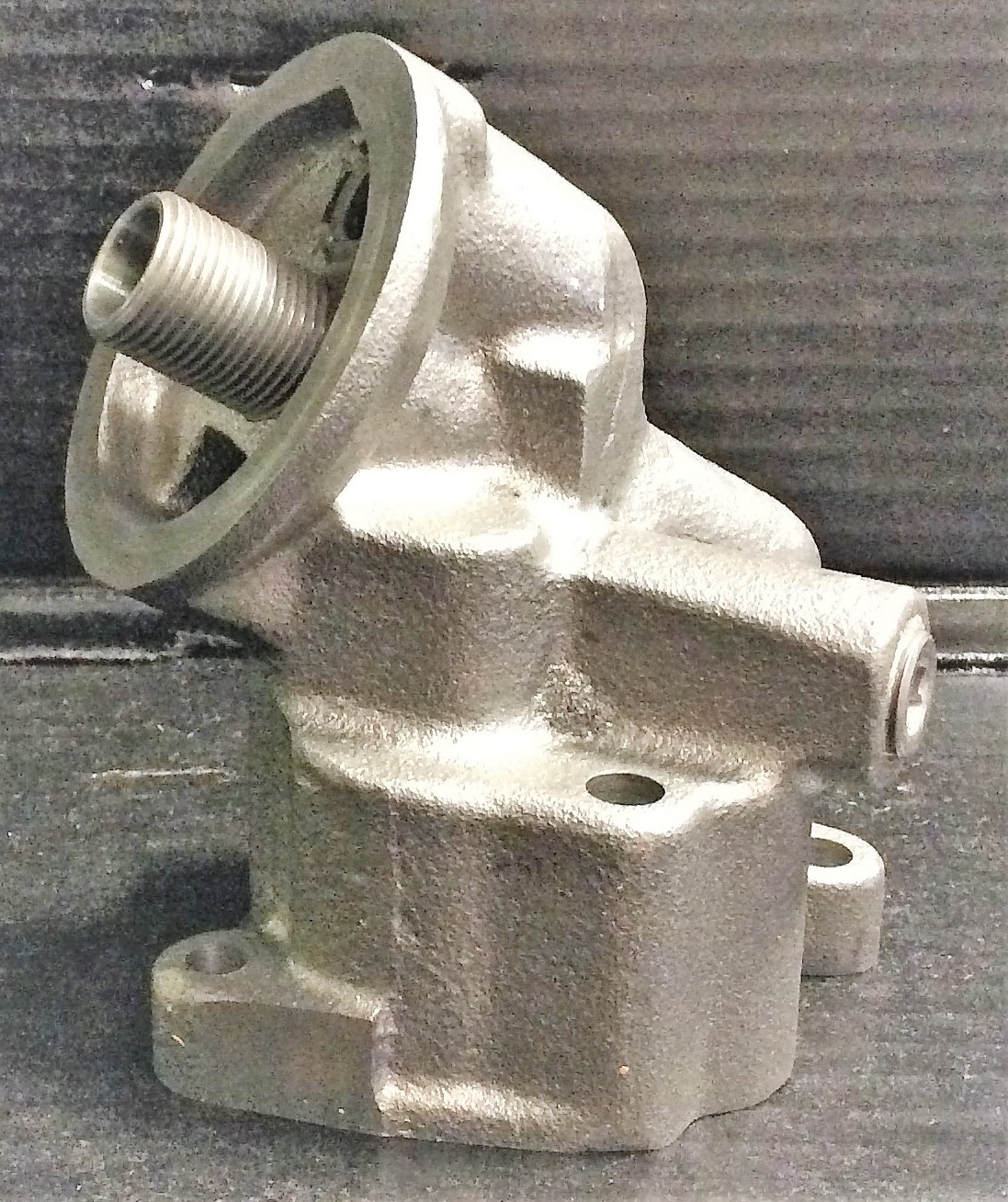 OS31121 Gold Series "Standard Body" Oil Pump
March 30, 2018
OS31112 OE Replacement "Special Chassis" Oil Pump
$268.60
OE Replacement "Special Chassis" Oil Pump
In stock
Compare
Description
Cad Company's higher Volume, higher pressure "Gold" and "Black" oil pumps are factory new with cast iron housings.
All performance oil pumps, including the race pumps, are modified here at Cad Company, in house. In order to improve the performance of the oil pumps, each pump body is ported, radiused, and blueprinted.
The primary advantage to our oil pumps was shown quite clearly during dyno testing – the nice thing about a modern, fully equipped dyno, is that you can graph everything. When checking the oil pressure graphs, a few things became obvious. Aside from slightly higher idle oil pressure, our Gold series pump produced a nice clean pressure curve as RPM increased. The standard replacement pump did not – pressure fluctuated wildly, dropping as low as 8 PSI. Basically, the volume of oil being pushed into the oil passages was not consistently higher than the volume of oil exiting those passages during loading and unloading of the bearings, therefore causing pressure to drop, and causing potential oil starvation.
Oil Pumps
Complete new pumps with cast iron housing unless otherwise listed.
Gold series pumps features higher volume, higher pressure, and more consistency.
Special Chassis pumps feature a lower height and sharper angle where
the oil filter mounts to improve oil filter clearance issues in most swaps.
Additional information
| | |
| --- | --- |
| Weight | 90 oz |
| Dimensions | 5 × 5 × 5 in |
Only logged in customers who have purchased this product may leave a review.