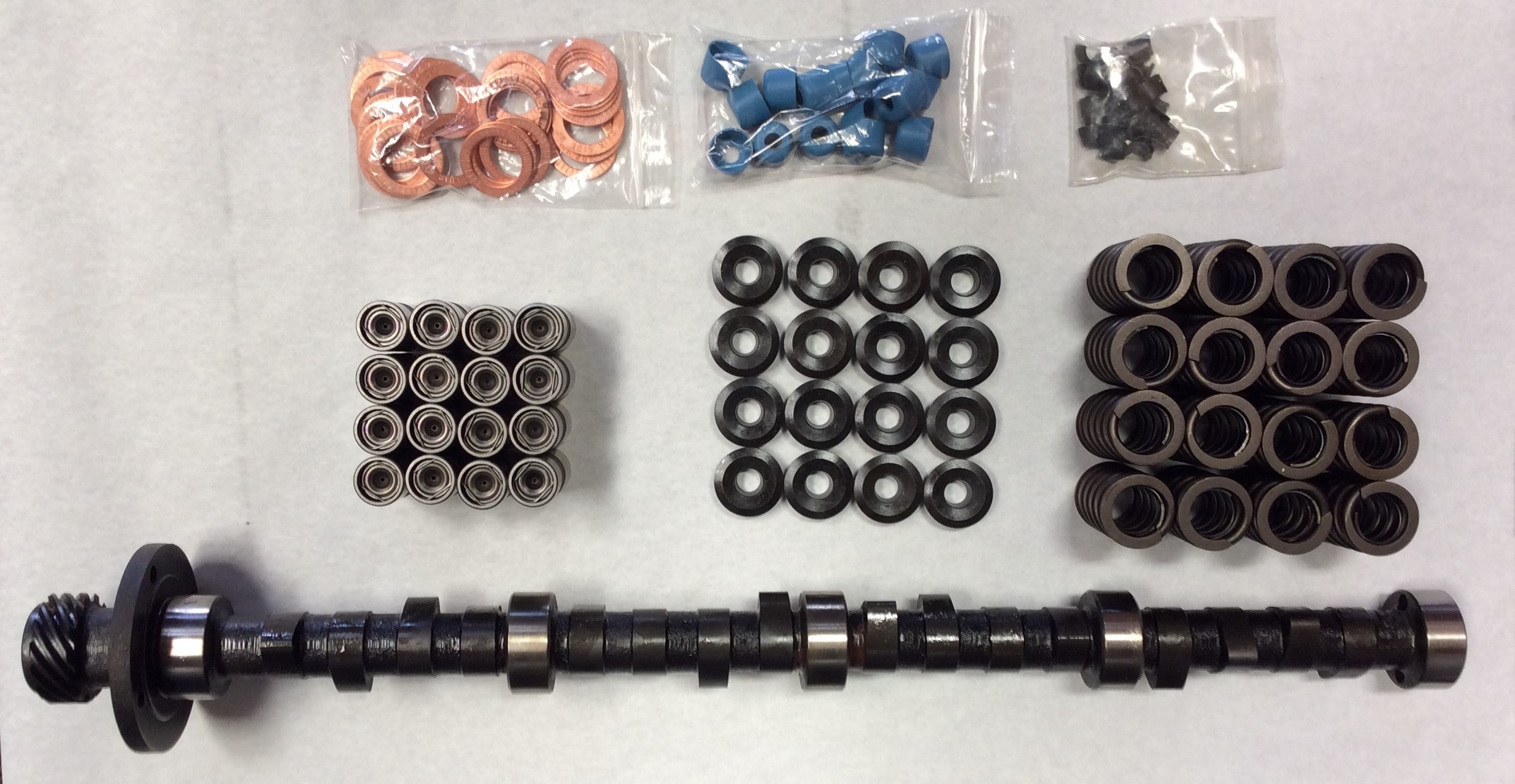 VT21121 CTA 120 H Cam KIT – Low compression (9.2:1 or less)
March 27, 2018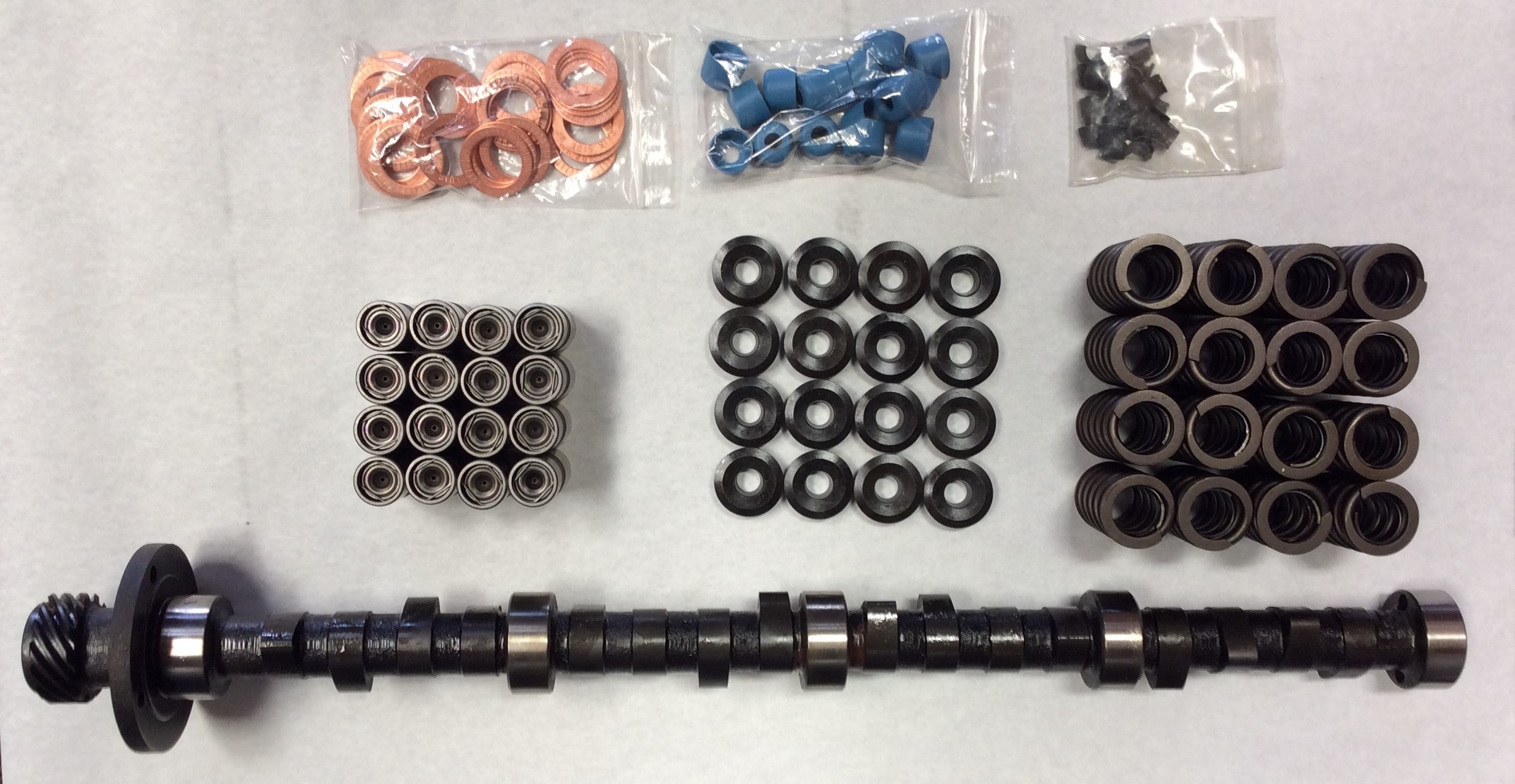 VT22121 SS 120 H Cam KIT – High Compression (10:1 or more)
March 27, 2018
VT22120 SS 120 H Camshaft High compression (10:1 or more) RV
$447.32
CAM ONLY
1800-4200 RPM
High compression (10:1 or more) RV cam.
Restoration, Towing, Direct Drive Airboat. Near stock idle quality, Best all around choice for low RPM applications.
Note: This cam is designed to idle well as low as 450 RPM, for those that need that feature.
Compare
Description
Our camshafts are ground to our proprietary specifications by reliable, long-time manufacturers. All grinds are geared toward maximizing performance, both for horsepower and torque, and all are ground on new cam blanks, unless otherwise specified, and are Made in the USA.
The grinds recommended for street applications do not generally require longer pushrods, like regrinds and some brands' "new'" camshafts do (though we do stock over-length pushrods for those who already have one of those). Note that these grinds are not static – the part numbers stay consistent for idle quality and approximate size, but we are constantly updating our cam profiles due to continued testing on our in house dyno, and the frequent introduction of new lobe profiles, technologies, etc.
As you see, we have listed our most popular profiles, but with hundreds of grinds in our database, we are not limited to what you see. Due to the obvious, we do not disclose proprietary specifications. You will be provided a Camshaft Data Sheet with the purchase of a cam kit from us giving you all the spec's needed to install and degree your camshaft properly, as well as instructions for installation. We will be glad to help you with cam and kit selection when you are ready to purchase. This way, we can assure you of spending your money in the right place, in the first place.
That's what separates engine builders from phone salesmen.
If you are looking for a specific set of specs, we'd be happy to grind you a custom stick, and recommend the appropriate spring and lifter package.
Note: 'CTA' cams are optimized for 8.5:1 engines, while the 'SS' series cams are optimized for higher compression ratios such as 10:1.
All cad company camshafts are only available ground on new billets, unless otherwise specified.
We offer springs from $85 / set and lifters from $65 / set.
We also offer blower and turbo versions of most cams – call for applications and pricing.
Kit Pricing is for the Camshaft, as well as appropriate lifters, springs, retainers, locks, and valve stem seals. Cams generally come with a complimentary single-serving-size cam lube as available.
The spring kits included in our cam kits do not generally require machining the heads to install. We strongly recommend purchasing the kit (when available) versus the cam only.
Additional information
| | |
| --- | --- |
| Weight | 148.96 oz |
| Dimensions | 24 × 4 × 4 in |
Only logged in customers who have purchased this product may leave a review.