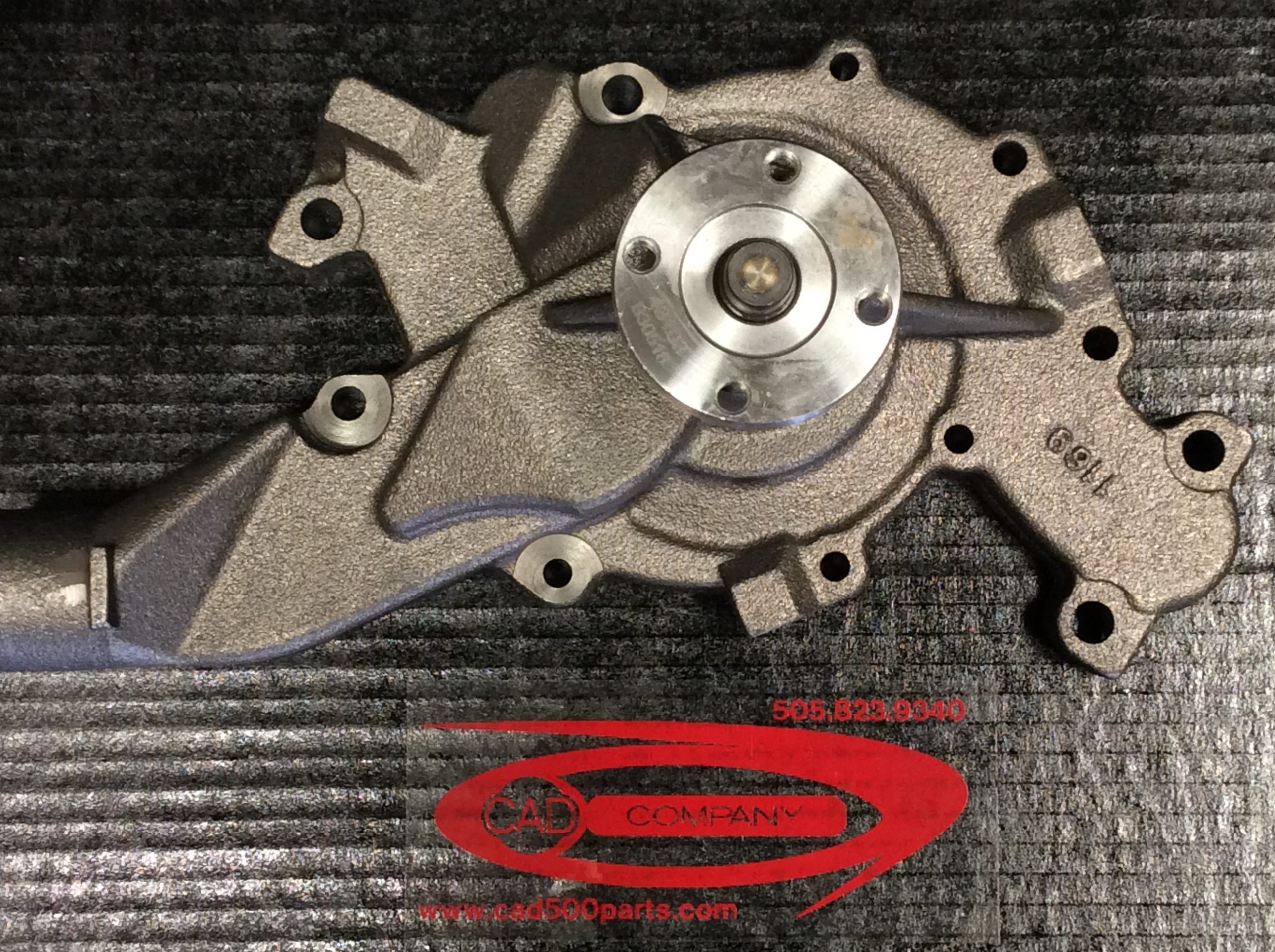 CS21102 New Replacement Water Pump (Late Style)
March 30, 2018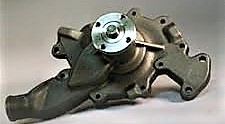 CS25102 High Volume Water Pump (Late Style), by FlowKooler
March 30, 2018
CS25101 High Volume Water Pump (Early Style), by FlowKooler 
$165.00
High Volume Water Pump Early style, by FlowKooler
Recommended for use with 2-groove PS / AC systems ('68-'73).
This product has been at least temporarily discontinued by the manufacturer. FlowKooler was using stock replacement castings to build these, and the stock replacement castings appear to have been discontinued by the the manufacturer. We are working on a solution for those needing a pump to clear the dual-AC belt applications. In the mean time, the easiest solution is to use the late style pump and change the pulleys.
Out of stock
Compare
Description
High Volume Water Pump Early style, by FlowKooler
Fits Cadillac 472, 500, 425, and 368 engines.
For use with front belt drive systems with 2 V-belts driving the Power Steering and AC compressor (i.e. factory '68-'73 472 / 500 with 3-groove crank pulley and 2 groove AC compressor pulley).
Will not clear factory (or some non-CadCo aftermarket) 2-groove crank pulleys.
Not for use with serpentine systems.
For use with 2-groove crank pulleys, please order CS25102.
Be careful of people advertising cheap high-volume water pumps, and even cheaper 'stock' replacement pumps. There are 3 pumps available new: Cheap junk (notably substandard compared to the OE pumps, sold by many as 'OE replacement'), high quality stock replacement (sold by us and some others as 'stock replacement', but sold incorrectly as 'high volume' by the unscrupulous, simply because they are better than the cheap not-so-great replacement pumps), and true high volume pumps, which are only made by FlowKooler. The FlowKooler pump features a trick billet brass impeller that pushes roughly 30% more coolant at idle than the factory and high quality replacement pumps. The factory and high quality replacement pumps push nearly that much more at idle than the cheap junk replacement pumps. Looks can be deceiving, but if it's not a FlowKooler, it's not high volume.
Additional information
| | |
| --- | --- |
| Weight | 153.76 oz |
| Dimensions | 14 × 8 × 8 in |
Only logged in customers who have purchased this product may leave a review.