GS10213 Carb Gasket, 1/4″ Thick '70-'84
November 9, 2021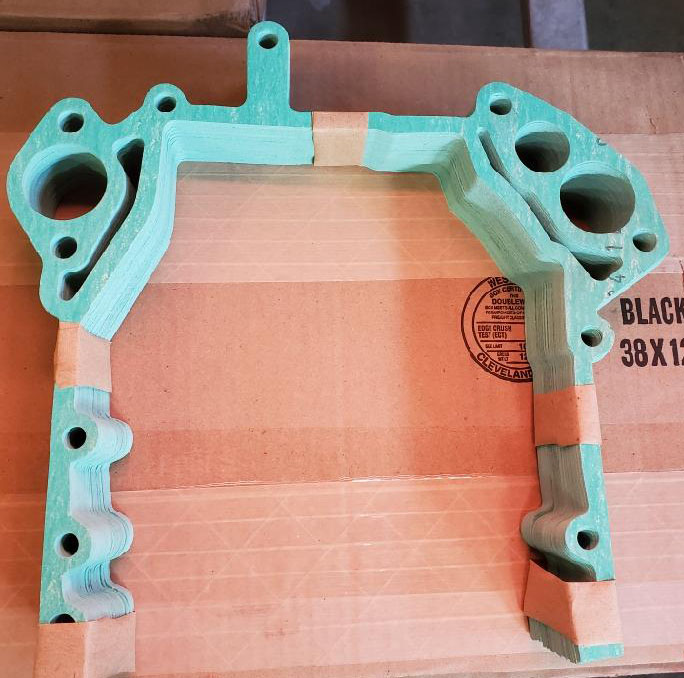 GS41402 Timing Cover Gasket for 472 / 500
November 12, 2021 RB55174 10:1 Forged Pistons – 500 CID w/ 120cc Heads – Domed
$750.00
Cad Company forged pistons – D-Dish – 10:1 compression for 500 CID Cadillac engines with 120cc heads, or 14:1 comrpession for 500 CID Cadilalc engines with 76cc OE or ported OE heads. With coated skirts. Price includes pins. Valve reliefs clear iron and aluminum heads. Uses 1/16″ ring pack for reduced friction. Made in USA
Compare
Description
Cad Company Forged Pistons (Domed) for Cadillac 500 Engines, with pins, with coated skirts.
These pistons include spiro-locks for floating pins, but can also be used with press-fit rods.
Available in .030″ over bore size only, at this time.
Please check for compatibility with your year / cylinder head / stroke before ordering.
This configuration is for 500 engines only, and gives you 10:1 compression with '74-'76 120cc heads (i.e. '74-'76 500), or 14:1 compression with '68-'73 76cc heads (i.e. '70-'73 500). These pistons are not compatible with any off-the-shelf aluminum heads.
The included valve reliefs allow for much larger cams than stock, flat-top, or KB D-Dish pistons.
These pistons are intended for use with modern 1/16″ 'skinny' ring packages for reduced friction
(available separately or in our Premium Overhaul Kit).
Made in USA exclusively for Cad Company, to our specifications.
Additional information
| | |
| --- | --- |
| Weight | 288 oz |
| Dimensions | 32 × 12 × 10 in |
| Bore Size | .030", .060" |